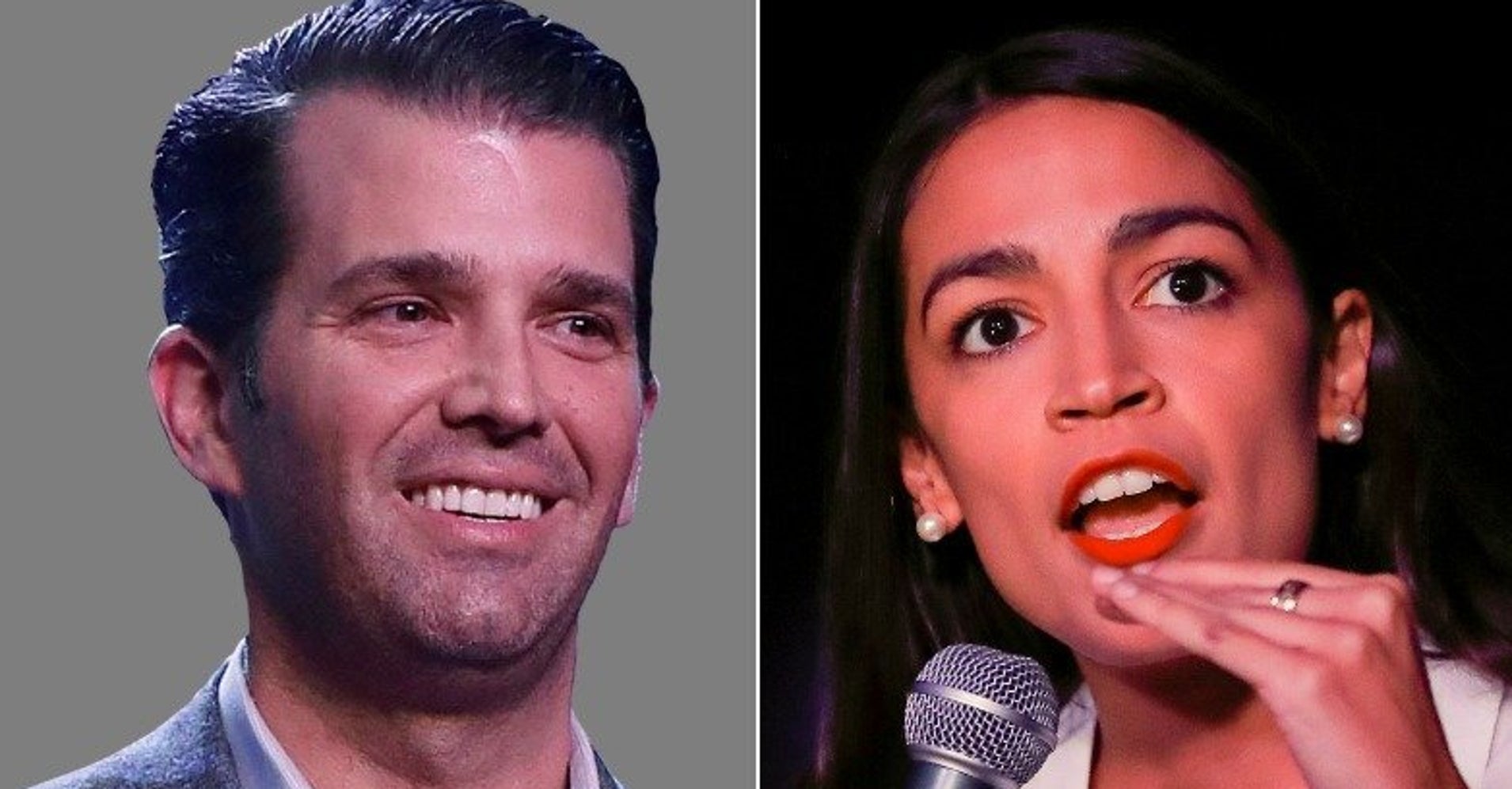 President Donald Trump's eldest son shared a meme featuring photographs of his father and Ocasio-Cortez, 29, which suggested that her progressive policies would result in Americans having to eat dogs.
"It's funny cuz it's true!!!" Trump Jr. captioned the post.
Ocasio-Cortez became the youngest woman ever elected to Congress after winning her race for a U.S. House seat in New York's 14 District in November's midterm elections. She is yet to respond to Trump Jr.'s post.
However, Ocasio-Cortez did fire back at former Arkansas governor Mike Huckabee earlier this week after he dubbed her "looney" for likening her election victory to the moon landings.