The Environmental Protection Agency announced plans Thursday to roll back an Obama-era rule requiring coal-fired power plants to reduce carbon dioxide emissions, defying increasingly desperate international negotiations to scale down planet-warming gases.
At a press conference at the agency's headquarters, Acting Administrator Andrew Wheeler, who until last year worked as a lobbyist for one of the country's most influential coal executives, called the Obama administration's determination that technology could be affordably used to capture carbon dioxide emissions from coal plants "disingenuous" and "not adequately demonstrated."
"To put it in clear and simple terms, we are rescinding unfair burdens on America's energy providers and leveling the playing field so new energy technologies can be part of America's future," Wheeler said. "By allowing the genius of the private sector to work, we can keep American energy affordable, reliable and abundant."
The proposal would allow new coal plants to emit up to 1,900 pounds of carbon dioxide per megawatt-hour of electricity, up from the 1,400-pound limit under the existing 2015 rule. It's a last-ditch effort to halt the continued closures of coal plants. Three more coal-fired power stations announced plans to shut down in October alone, adding to the 17,000 megawatts of coal-plant capacity that retired between January 2017 and June 2018, according to a September report from the Economist Intelligence Unit. 
The announcement comes as world leaders gather in Poland for the 24th annual United Nations Conference of the Parties, the climate summit where governments are debating how to halve global emissions over the next 12 years.
Carbon dioxide emissions, the main cause of global warming, are expected to hit a record high this year, increasing 2.7 percent, according to a report released Wednesday. That comes a year after emissions surged 1.6 percent, ending a three-year plateau. Burning coal in India and China contributed the most to the increase, but the United States' emissions rose 2.5 percent as oil use ticked upward.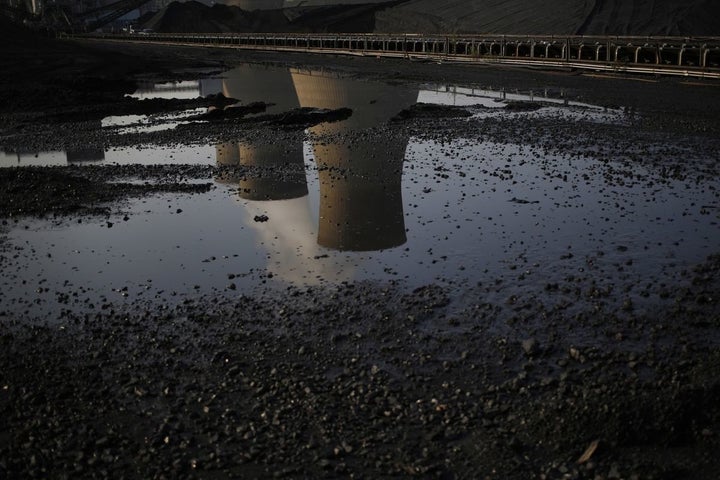 The proposed rollback marks yet another brazen attempt by the Trump administration to bolster coal. Use of the most carbon-polluting source of electricity has plummeted over the past decade as natural gas became a cheaper option as the controversial drilling technique known as hydraulic fracturing, or fracking, became more popular.
During the Obama administration, the coal industry and its Republican allies blamed environmental regulations, including power plant rules that GOP attorneys general successfully sued to block from ever being implemented. That fallacy was laid bare over the past two years as coal failed to bounce back even though President Donald Trump axed nearly every major federal greenhouse gas regulation.
Last month, Murray Energy Corporation CEO Bob Murray, a coal baron and influential Trump donor, said he was disappointed the White House has not enacted policies to provide financial support to the industry.
"I don't know if it's going to happen," Murray told Axios. "I don't know. It's the government. They are still studying that."
Earlier this year, Trump ordered Energy Secretary Rick Perry to draft a plan to keep struggling coal and nuclear plants from closing. The Federal Energy Regulatory Commission, the agency that oversees energy infrastructure, rejected the plan. But on Thursday, the Senate voted 50 to 49 to confirm Bernard McNamee, the architect of the failed Energy Department bailout plan, as a new FERC commissioner.
McNamee's naked advocacy for fossil fuel industry and refusal to accept settled climate science alienated even Sen. Joe Manchin (D-W.V.), a usually reliable vote for the Trump administration's energy nominees. The Sierra Club called his confirmation "reckless" and "a major threat to the Commission's independence and integrity."