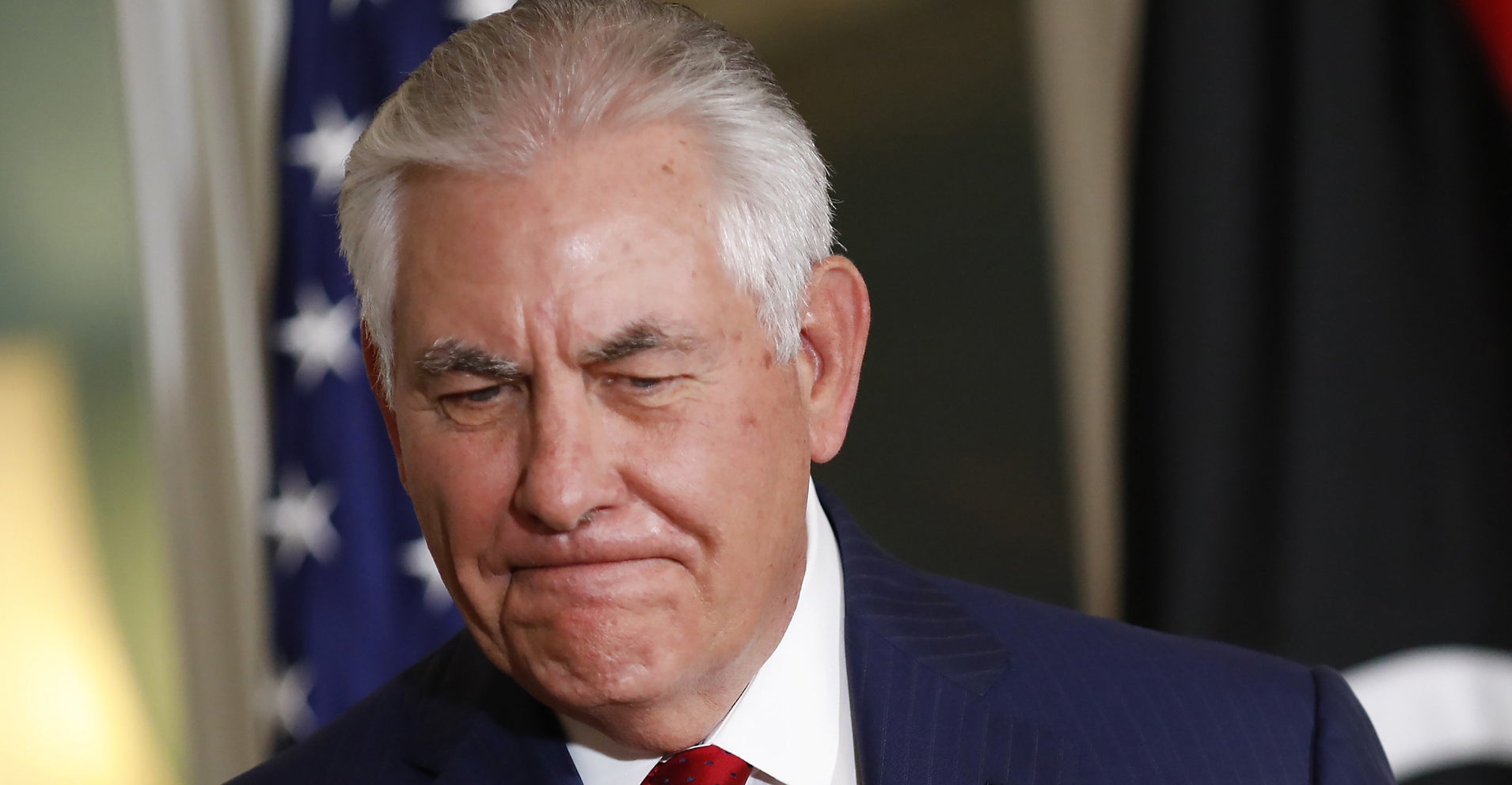 Former Secretary of State Rex Tillerson said he was fired by Donald Trump because he wouldn't let the president break the law.
In an interview with CBS News' Bob Schieffer on Thursday, Tillerson suggested that his ouster was inevitable because he was constantly telling Trump no ― especially when it came to violating laws.
"I'd have to say to him, 'Mr. President, I understand what you wanna do, but you can't do it that way. It violates the law, it violates treaty.' He got really frustrated," Tillerson said. "I think he grew tired of me being the guy who told him, 'You can't do that.'"
Tillerson appeared to be speaking broadly, and it's unclear what treaties the president wanted to violate. But he didn't pull any punches, and noted that working with Trump was awful because the president didn't like to read.
"What's challenging for me … is to go to work for a man who is pretty undisciplined, doesn't like to read, doesn't read briefing reports, doesn't like to get into the details of a lot of things," he said. "We are starkly different in our styles, we did not have a common value system."
The interview was, as The Washington Post put it, the closest we've seen Tillerson get to publicly espousing his real feelings about Trump. Last year, he refused to deny reports that he referred to Trump as a "moron," but he's never publicly accused the president of attempting to break the law.
In March, Tillerson was canned by Trump in favor of Mike Pompeo. He told Schieffer that he'd never met the president "until the day he asked me to be secretary of state."
"He acts on his instincts; in some respects, that looks like impulsiveness," Tillerson said. "But it's not his intent to act on impulse. I think he really is trying to act on his instincts."