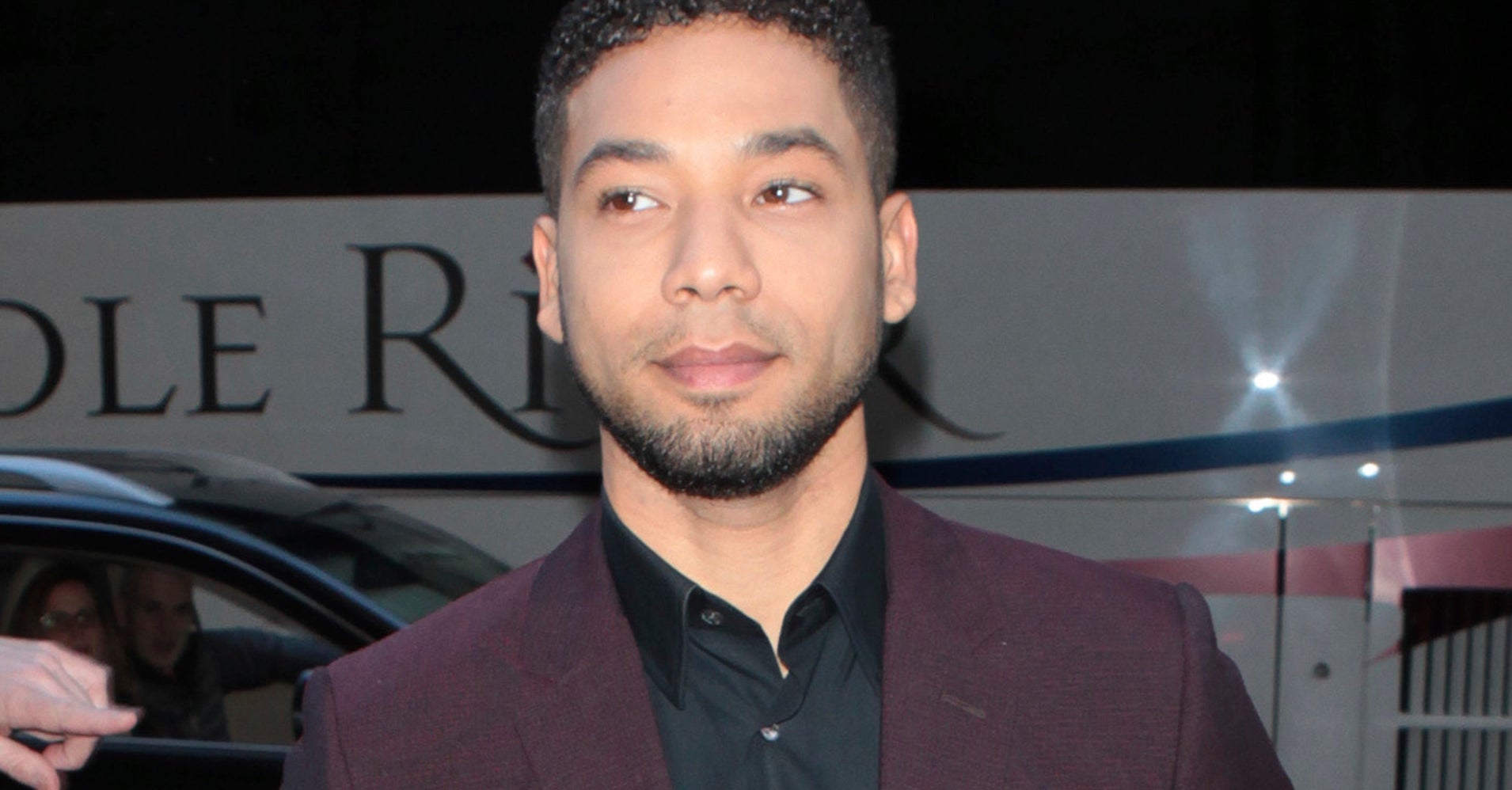 Chicago police said Thursday that "Empire" actor Jussie Smollett has been taken into custody on a charge of disorderly conduct for allegedly falsely reporting he was the victim of a racist and homophobic attack.
Police spokesman Anthony Guglielmi tweeted that Chicago police will brief reporters on the investigation later Thursday, before Smollett's appearance in court.
Filing a false police report is a Class 4 felony, punishable by up to three years in prison, according to police deputy communications director Tom Ahern.
Police were initially investigating a possible hate crime after Smollett, 36, filed a police report saying that two masked men assaulted him at about 2 a.m. Jan. 29 in downtown Chicago by wrapping a rope around his neck, pouring bleach on him and yelling racial and homophobic slurs as they fled the scene. Chicago police confirmed Feb. 16 that the investigation shifted after anonymous sources came forward alleging Smollett might have paid the men, who are brothers, to stage the attack.
The two brothers police arrested on suspicion of assaulting Smollett ― one of whom had been hired to be the actor's personal trainer ― were released without charges the day law enforcement announced the shift in the investigation. Local media spotted the brothers entering the courthouse's grand jury room, but Chicago police declined to tell HuffPost whether the men were testifying.
Celebrity attorney Mark Geragos joined has Smollett's legal team, which also includes Todd Pugh and Victor Henderson. The actor's attorneys have previously denied reports that Smollett may have staged his own attack, saying he has been "further victimized" by the claims. 
The attorneys did not immediately respond to HuffPost's request for comment.
Cook County State's Attorney Kim Foxx announced this week that she's recusing herself from the case. Her office released a statement Wednesday saying her reasoning for recusal is because she "had conversations with a family member of Jussie Smollett about the incident and their concerns, and facilitated a connection to the Chicago Police Department who were investigating the incident."
Smollett had previously said he was "pissed off" that people were questioning his story.
"At first it was a thing of like, 'Listen, if at first I tell the truth, then that's it, 'cause it's the truth.' Then it became a thing of like, 'Oh, how can you doubt that? How do you not believe that? It's the truth,'" he said in an interview with "Good Morning America." "And then it became a thing of like, 'Oh, it's not necessarily that you don't believe that this is the truth, you don't even want to see the truth.'"
HuffPost reporter Andy Campbell contributed to this report.
This article has been updated to include Smollett's arrest.