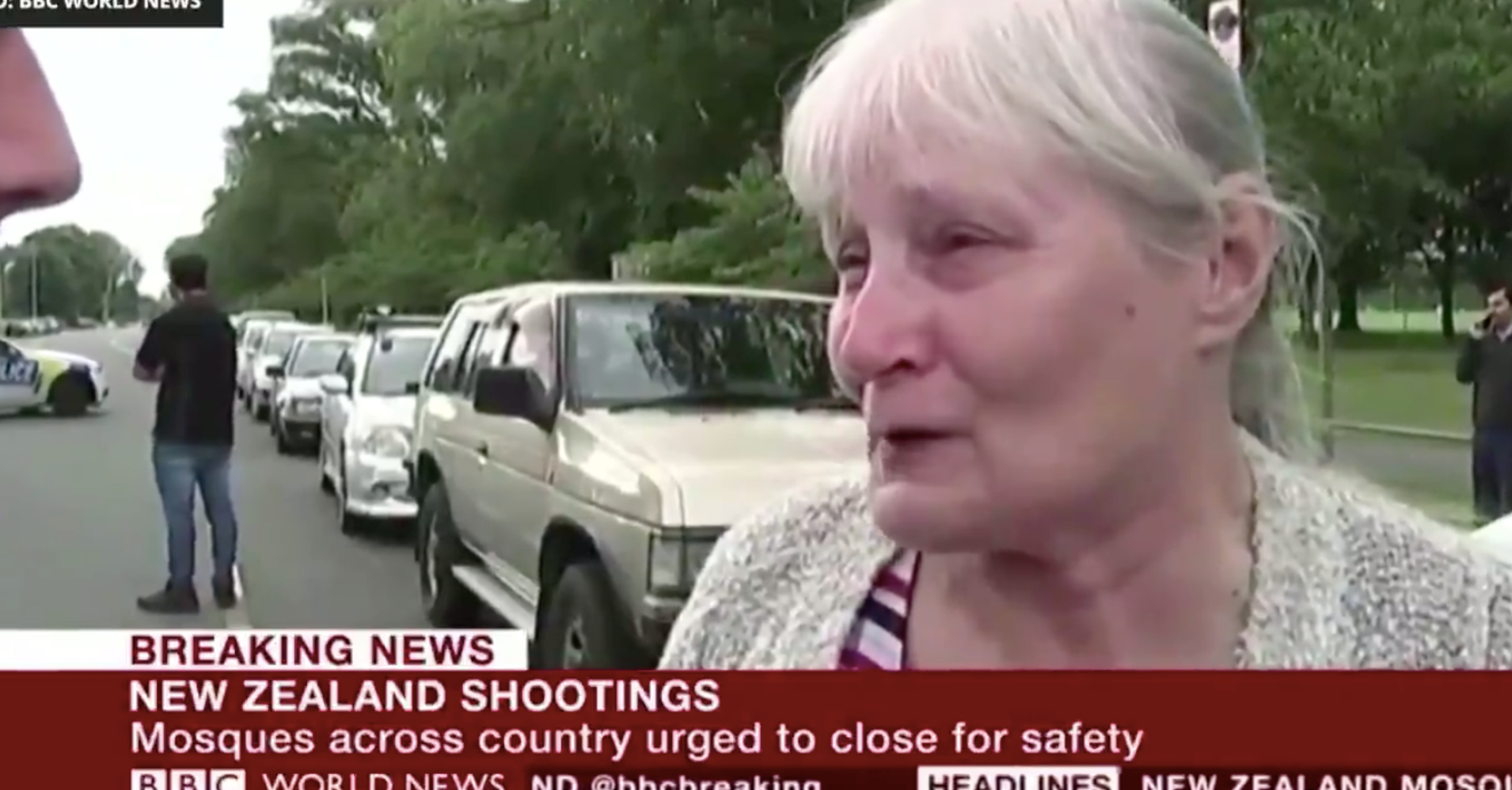 "I heard and saw what I thought were firecrackers and I saw young fellows running down the street. And then all of a sudden it got quite violent and I thought, 'No, that's not firecrackers,'" Jill Keats, 66, told the BBC on Friday.
"They started falling," she continued. "One fell just to the left of my car and one fell to the right. And for a few minutes, I stopped the car in shock."
Keats was driving down Deans Avenue toward Riccarton Mall when she heard the gunfire at the Al Noor mosque. She stopped the car, she told the BBC, and saw a man on the ground who had been shot in the back. Keats and another witness pulled the man behind her car, using the vehicle as a shield.
Keats said she tried to apply pressure to the man's wound, but was having trouble. She said "a nice Muslim guy" came to her aid because her "poor old hands were shaking" so hard.
"The worst thing was we could hear the ambulances but they couldn't get to us," she said, adding that a second man who had been shot, who was farther away from her, did not survive.
"I'm 66, I never thought in my life I'd live to see something like this," she said. "Not in New Zealand."
New Zealand Prime Minister Jacinda Ardern said in a Friday press conference that it "was clear that this is one of New Zealand's darkest days," and issued "the strongest possible condemnation of the ideology of the people who did this."